Specialty Inks: A range of PERMASET Inks for
creating 3D Puff, Glow in the Dark and Sparkle effects
PERMASET® Speciality Inks – Inks for Vibrant Special Effects
PERMASET Inks include a range of special effects inks which offer novel ways to decorate apparel.
Sparkle & Glitter Effects – PERMASET Foil FX inks can be used for sequin like print effects. Most commonly used on dark backgrounds, exceptionally interesting effects can also be achieved on light backgrounds.
3D Effects – PERMASET Puff Paste puffs up when cured, adding a 3D effect to designs. This added volume and texture can enhance design elements.
Glow in the Dark Effects – PERMASET Phosphorescent Green ink is a glow in the dark ink that can be used to achieve luminance after lights out. Excellent for creating Halloween or Earth Hour themed merchandise.
Character
PERMASET Foil FX Inks exceptional sparkle is achieved through the use of very large flakes. The interference effect is similar to that exhibited in cosmetics and some high-end automotive finishes. However, care must be taken with these inks as the technology used makes them perform significantly differently to other inks.
PERMASET Puff Paste may be mixed with coloured inks or concentrates to produce a coloured puff effect. The print puffs upon curing to produce a 3D effect, providing a raised, textured quality to the finished print, that can be used to emphasise parts of a design.
PERMASET Phosphescent Green Ink is supplied as a pale green paste. Whilst it can be printed over both black and white fabrics, the phosphorescent effect is more pronounced when printed over a white background.
Fabrics & Printing
PERMASET Foil FX
Due to the large flake size, a 43T (110 tpi) mesh should not be used. A 20 or 22T (51-56 tpi) will be required. Rub, wash and dry clean resistance is relatively poor and considerable flaking should be expected. This product is not suited for use on furnishings or machine washing.
PERMASET Puff Paste may be printed on a full range of fabrics including cotton, polyester, silk and most synthetics. Screen mesh sizes of 32-43T (81-110 tpi) will be required for most applications.
PERMASET Phosphorescent Green may be printed on a full range of fabrics including cotton, polyester, silk and most synthetics. Best results can be achieved by printing this ink over a white background such as PERMASET First Down White.
Use cases
All PERMASET Specialty Inks may be printed on both light and dark fabrics.
PERMASET Foil FX is best suited to designs where the print is broken up into small areas, like sequins. In large uninterrupted slabs, stretch is compromised and the large mesh pattern will be clearly seen. Notwithstanding these limitations, PERMASET® Foil FX Inks open up some exciting design opportunities not previously available in a textile ink. So, start thinking Shirley Bassey and happy printing!
PERMASET Puff Paste and PERMASET Phosphorescent Green Inks may be used for printing T-shirts, yardage, homewares, flags, sports and fashion wear, scarves, window furnishings, cushions and tote bags.
Properties
PERMASET® Speciality Inks range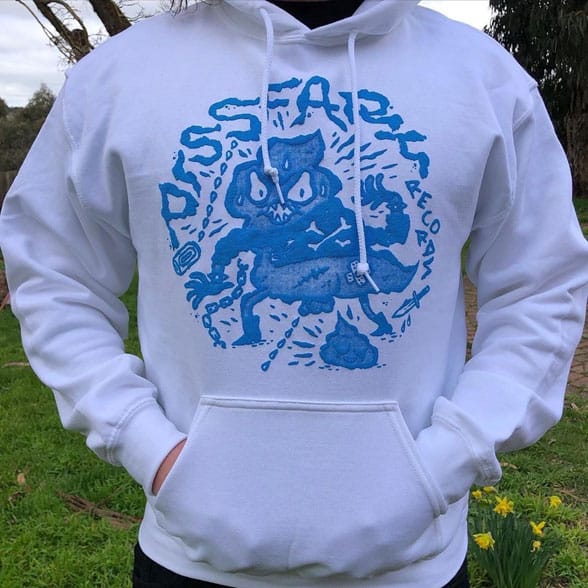 PERMASET Puff ink is the bomb! Our customers love the amazing 3D and tactile designs we can create using these brilliant inks.
A strictly water-based screen printer of band merch and promotional goods
Frequently Asked Questions
The more puff paste you add, the more it puffs, but the weaker the colour. There is no recommended ratio. If new to this area mix a small at 50:50 and test print and tweak either way, depending on your requirements.
PERMASET Puff Paste can be mixed with either PERMASET Standard colours or PERMASET SUPERCOVER colours from 0-100%.
The more Puff Paste you use, the greater the 3D effect, but the less vibrant the colour will be.
Conversely, the less Puff you use, the greater the colour saturation, but the less noticeable the 3D effect.
Yes, there is. When curing PERMASET Puff Paste, ensure that the prints have been air dried or heated @ 60°C (140°F) until dry. Once the Puff print has been dried, cure for 4-5 minutes @ 145°C (295°F) for optimum print performance. As a caveat, if you overcure Puff prints, the little air-bubbles explode and collapse, leaving a very unattractive thick plasticky film.
The phosphorescent effect decays over time, with most of the effect being lost within the first few minutes. Best results on dark shirts are achieved when the Phosphorescent Green is printer over a white or light coloured underbase.
A 20-22T (51-56 tpi) screen mesh should be used when screen printing with PERMASET FX Inks. The flakes are large so you require a mesh with a large opening to allow the flakes to pass through during printing.
Find more PERMASET FAQs here
Get more from your PERMASET Ink
Inspiration
How to make custom prints using PERMASET Puff Paste
Buy PERMASET Specialty Inks Online
Get PERMASET Foil FX, PERMASET Puff Paste and PERMASET Phosphorescent Green delivered to your door