The handy guide to marketing your screen printing business on social media
If you're running a screen printing business that sells printed T-shirts, homewares, clothing, screen printing kits or screen printing workshops, then you'll no doubt be keen to spread the word about what you have to offer. Social media is one of the most powerful ways to engage with audiences. It's an affordable and effective way to market your screen printing business. So how do you get started? Here's a quick and handy guide.
CHOOSING YOUR PLATFORMS
Screen printing is a very tactile and satisfyingly visual process. This visual aspect particularly lends itself well to social media content that's engaging and shareable. Instagram, Facebook, TikTok and Pinterest are four of the most popular social media platforms for which it's relatively easy to produce fast and short-form content. Every single day, one billion videos are being watched on YouTube alone, so this channel holds huge potential market if you're able to create longer video content and become an industry authority. Ultimately the platform or platforms that you choose should be governed by who you want to reach (your target market), their age, their preferred platform and how much time you can invest in content creation.
CREATING A SOCIAL MEDIA SCHEDULE
Many screen printing brands post from 1 to 5 times a week to keep their audience engaged, so it can really pay to have a social media strategy in place to plan out your content. You might choose to progressively answer questions that customers frequently ask or curate inspiration from other leaders in the screen printing industry. Content posts (e.g. product offers) could be planned to celebrate holidays and special events, or provide behind-the-scenes imagery of daily workshop activities. It's important to consider when your customers are most likely to be on each social media platform, and schedule your posts to suit. A scheduling and posting tool such as Hootsuite or Buffer can make it really easy to set up content for release ahead of time.
POSTING CONTENT
It's good practice to mix up your content regularly to keep it fresh. Videos are a fantastic way to show your screen printing process and give your business a human face, and it's now fairly easy to film a quick printing video on a smartphone any time that you're working on something interesting. Other media including photos, reposting from other accounts and printed text or "quote" posts can add interest and another dimension to your social media feeds. Consider these ideas for relevant and useful content for your customers:
Upcoming projects, releases or products
A sale event, where you may want to offer a discount, for example via a special discount code
Marking notable days or even normal days – for example, Fridays are always worth celebrating
Industry facts or insights
Questions for your customers
Screen printing experiments and failures can present you as an expert in certain areas. These can often be just as engaging as successes and can even have more sharing potential.
Make your social media posts memorable to attract engagement from your followers ('Snowdog screen printing' image courtesy Black Cabin Press)
USING APPS TO CREATE CONTENT
There's a myriad of Apps available on your smartphone to assist with creating content, many of them free. Use these Apps to curate better content, including images, animation and videos:
Repost App: helps you easily share Instagram posts that others have posted. It's a quick and simple way to use "user generated content" that can help your page perform better.
Boomerang App: takes bursts of photos and then stitches them together into a HD video loop. The loop starts to play forward but then plays backward, creating a neat, GIF-like video.
Canva App: a graphic design platform, used to create social media graphics, presentations, posters, documents and other visual content. The App includes templates for users to use. The platform is free to use, but also offers paid subscriptions like Canva Pro for additional functionality.
Photo Editor App: helps you edit your photos with ease and allows you to create high-quality small size images to share on the web.
Hootsuite App: is a social media management platform that covers almost every aspect of a social media manager's role. With just one platform, users are able to do the simple stuff like curating cool content and scheduling posts, all the way up to managing team members and measuring ROI.
Gridpost App: allows you to split/crop your large rectangular photos into a number of square pics and upload them to Instagram and impress your friends and your profile page visitors.
Slideshow Maker App: By using this App, you can create slideshow clips from your images. It also has helpful features including add text, contrast, orientation, write text, crop image and many more.
INCREASING YOUR REACH
A bigger audience means more interest in your screen printing products or services. There are a few straightforward ways to increase your social media reach over time. These can include:
Using relevant hashtags like #screenprinting, #screenprint or #organicscreenprinting to help new audiences find you
Social media promotions and giveaways that involve tagging friends and family
Cross-promotions with other screen printing professionals, businesses or stockists
Creating live Instagram or Facebook videos where you interact in real-time with your customer base – this could even be as you print your regular products
Responding to customer comments and questions promptly to show you care about your customers.
A WORD ON PAID ADVERTISING
Should you use paid social media advertising to reach your audience? This will largely depend on your audience and how effectively you can reach them. Paid advertising can help to promote your product range and build awareness of your brand, so it's valuable for many businesses. Generally speaking, it can work well if you have the stock levels to back up a higher level of interest. So, if you plan to advertise on social media, then you should also plan to have good availability of printed products or workshops or other screen printed related items to sell.
PERMASET® water based inks are trusted by screen printing businesses worldwide. Shop now for high-quality organic approved screen printing inks and silk screens and stay tuned to our PERMASET blog for plenty more screen printing insights, guides and advice.
PERMASET inks also feature on their own social media accounts:
© COLORMAKER INDUSTRIES 2021
Subscribe to get the latest inspiration, news & advice direct to your inbox
How Clothing Label Earthie Prioritises Sustainability
Clothing label I'm Earthie shares how they strive to be a truly sustainable brand
How Clothing Label Earthie Prioritises Sustainability
Clothing label I'm Earthie shares how they strive to be a truly sustainable brand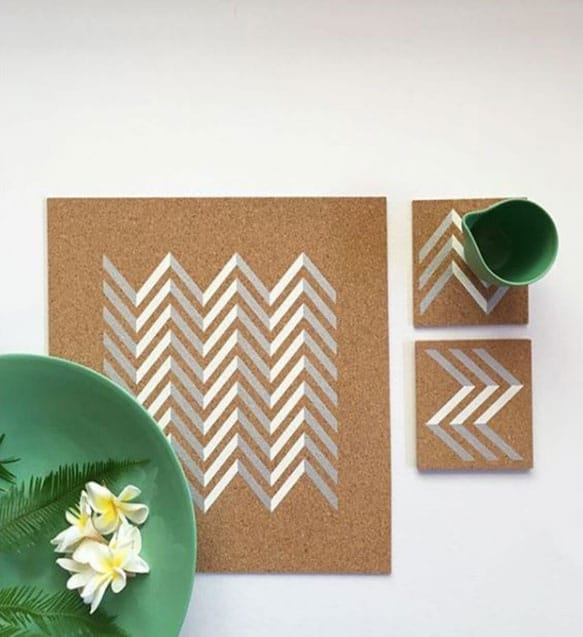 Creating Beautiful Artworks with Permaprint Premium Inks
Learn how designer Caroline Di Costa produced a range of homewares using PERMAPRINT Premium inks
Creating Beautiful Artworks with Permaprint Premium Inks
Learn how designer Caroline Di Costa produced a range of homewares using PERMAPRINT Premium inks
There are no results to display. Please try a different keyword or reset the filters to see everything.